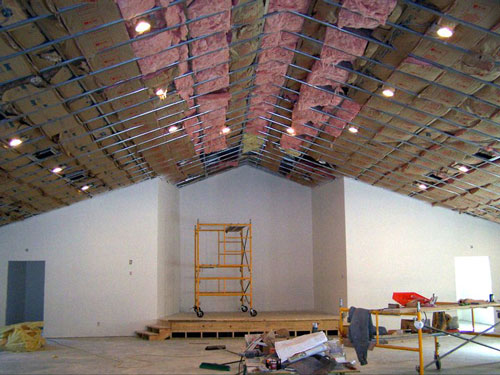 Forced air delivery to your home or business is just as important as the ability to generate temperature-controlled air through your furnace or AC unit. Without properly installed ductwork and vents, you won't be able to experience your forced air to the fullest.
Casa Heating And Cooling, INC. is here to provide you with air duct installation in Walnut Hill, McDavid, Escambia County, Moling, and Mineral Springs, FL that delivers air expeditiously and effectively to your space. No matter how big or small your area is or what your capacity for forced air output, we're on hand to ensure your ductwork supports it through reliable air duct repair.
If you notice your energy bills are high during peak heating or cooling seasons, give us a call for insulation installation and additional services. The problem might be with your air distribution and retention, rather than your AC unit or furnace! We're able to evaluate this and provide you with forced-air delivery solutions that truly work.
Insulation Services
Insulation works to keep radiant heat transfer to a minimum, which means retaining optimal air temperature in your home or business for longer. If your insulation is old or inefficient, allow us to serve you by vetting it and recommending the proper caliber of insulation installation in Walnut Hill, FL.
We survey your home or business to see where air might be escaping or intruding. Once these places are determined, we install insulation solutions that block this unregulated airflow to better preserve your interior temperatures. For homes, this often means crawl spaces, attics, and walls; for commercial spaces, it can mean a wide range of areas.
Experience Quality Air Control
With the ideal delivery and retention systems in place for your air duct repair, comfort and quality of life in your building is sure to flourish. Trust Casa Heating And Cooling, INC. to assess the current capabilities of your ductwork and insulation, and recommend solutions that create optimal efficiency.
Contact us today at 850-327-4684 to learn more about our full range of air duct installation, AC service, and furnace repair capabilities or to have your home or business assessed for forced air delivery and retention.